HILSTON PARK WELCOMES YOU…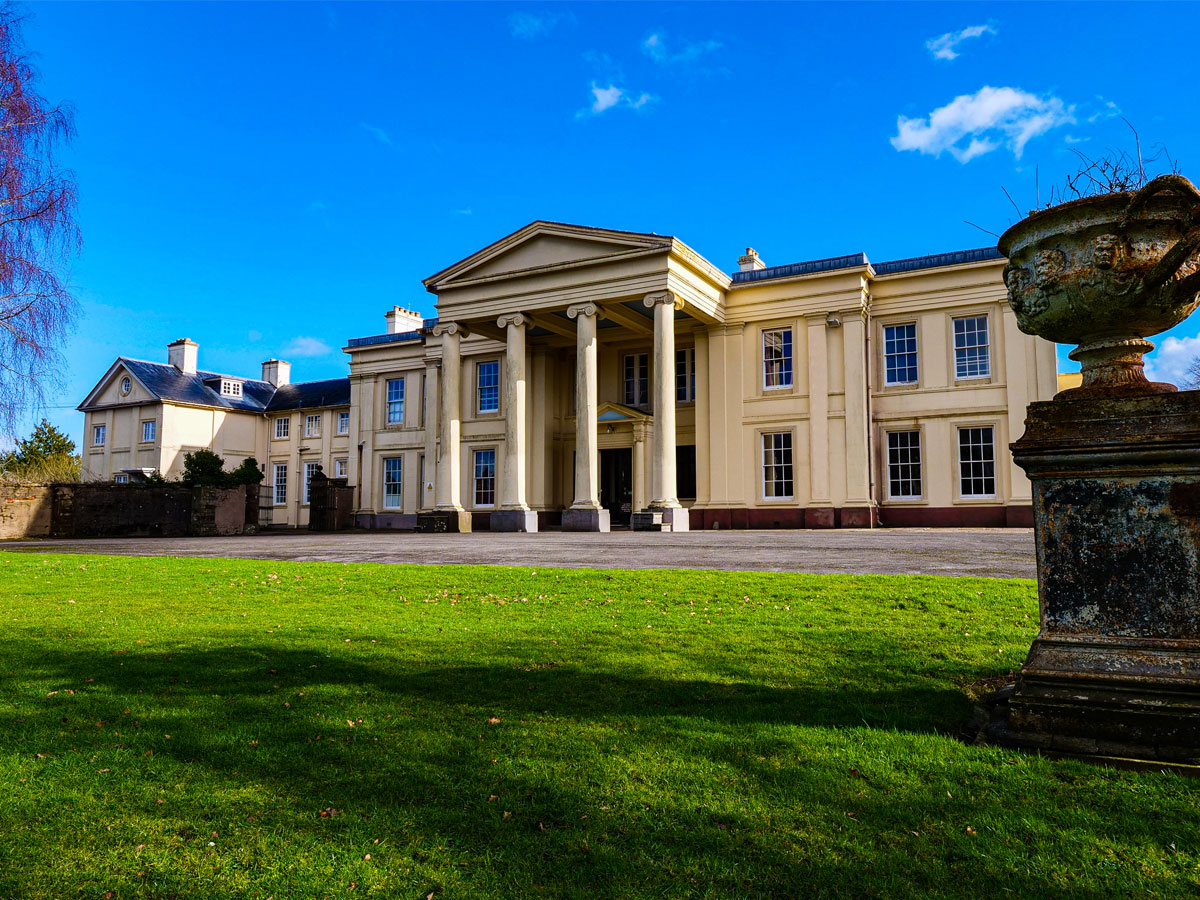 Set between the River Wye and the Black Mountains, Hilston Park has been standing tall in the enchanting Welsh countryside for centuries. Over the years it has been used for countless events and activities, and it is well known and well loved by locals thanks to its beauty and the happy memories many people have here. 
Here at Hilston Park we don't only have the regal main house, we also have acres of meadow and woodland to be explored, some of which is home to rare dragonflies and plant species which are protected for scientific study purposes.
Now, we're bringing Hilston Park back to you. We can't wait to welcome back groups of people to enjoy these amazing surroundings once again, and we want you to enjoy every aspect of what we have on offer. Whether you're a school group looking for a residential trip, a corporate group looking for a work retreat, or you're planning the destination wedding of the year, get in touch with us and we'd love to start planning with you!
Adventure awaits at Hilston Park... 
We've been helping children to grow in confidence for over 50 years with our outdoor activity programmes , and they provide more than just a fun day outdoors. Our programmes teach children resilience, help them to grow in confidence, and encourage teamwork in a fun and supportive environment that encourages them to leave their comfort zones, and tackle exciting challenges with their peers.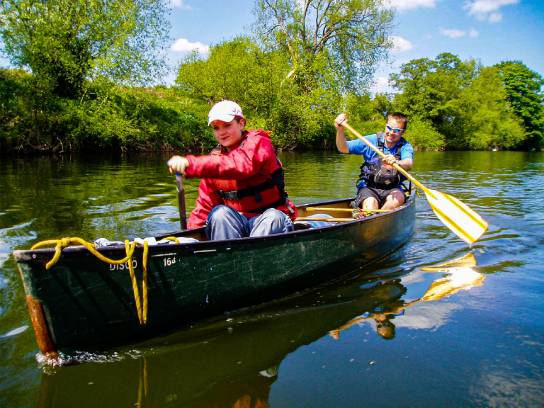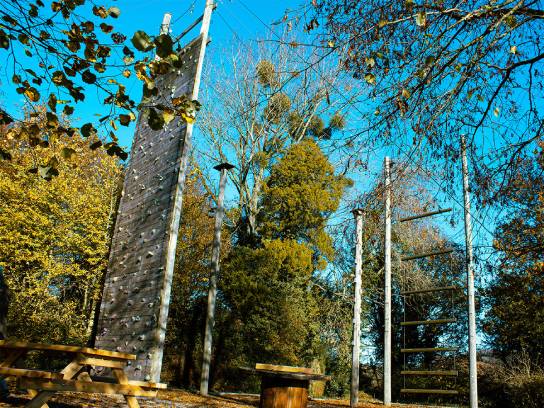 We are now taking bookings for the school year. 
If you're ready to get your class involved in some new, unforgettable challenges that will help them in the classroom and beyond, get in touch with us now.
All activities are subject  to weather conditions and availability and include the following:
High Ropes
Low Ropes
Abseiling
Bushcraft
Archery
Stargazing
Revision Retreats
Night Hikes
Orienteering
Inflatables
Raft Building
Paddle Boarding
Wet Slide
Leap of Faith
Camping
Jacob's Ladder
Climbing
Gladiator Challenge
Balance Beam
Rope Rescue
Campfire
Bat Watching
Mountaineering
And many more
For schools and youth groups, we can accommodate full-year groups with both dormitories (sleeps up to 120) and shared rooms, plus at least two staff bedrooms per landing available with bedding provided. Development Opportunities for Teachers and Staff, all equipment and safety equipment provided with supportive and Fully Qualified Staff with DBS. We can also provide a full day evening activity plan, full catering all-inclusive including: Breakfast, Lunch and Evening meal for your stay with us, so please specify this when enquiring. 
*Please note, we provide Vegetarian and Vegan catering with strong emphasis on Health and Wellbeing and Environmental Impact.*
Celebrate with us...
Here at Hilston we have everything you need to make your dream destination wedding a reality. 
Our main house has stunning halls and accommodation will ensure that you and your guests have a comfortable stay throughout your event and we can provide all catering and refreshments* to your needs. 
You're welcome to use the stunning surroundings we have on offer too, to really bring your dream wedding into reality. 
Get in touch with us today to find out more about our wedding and venue hire 
*Please note, as we are charity run, we are a vegetarian and vegan establishment, and we are an alcohol free venue in line with our beliefs and emphasis on health and wellness.*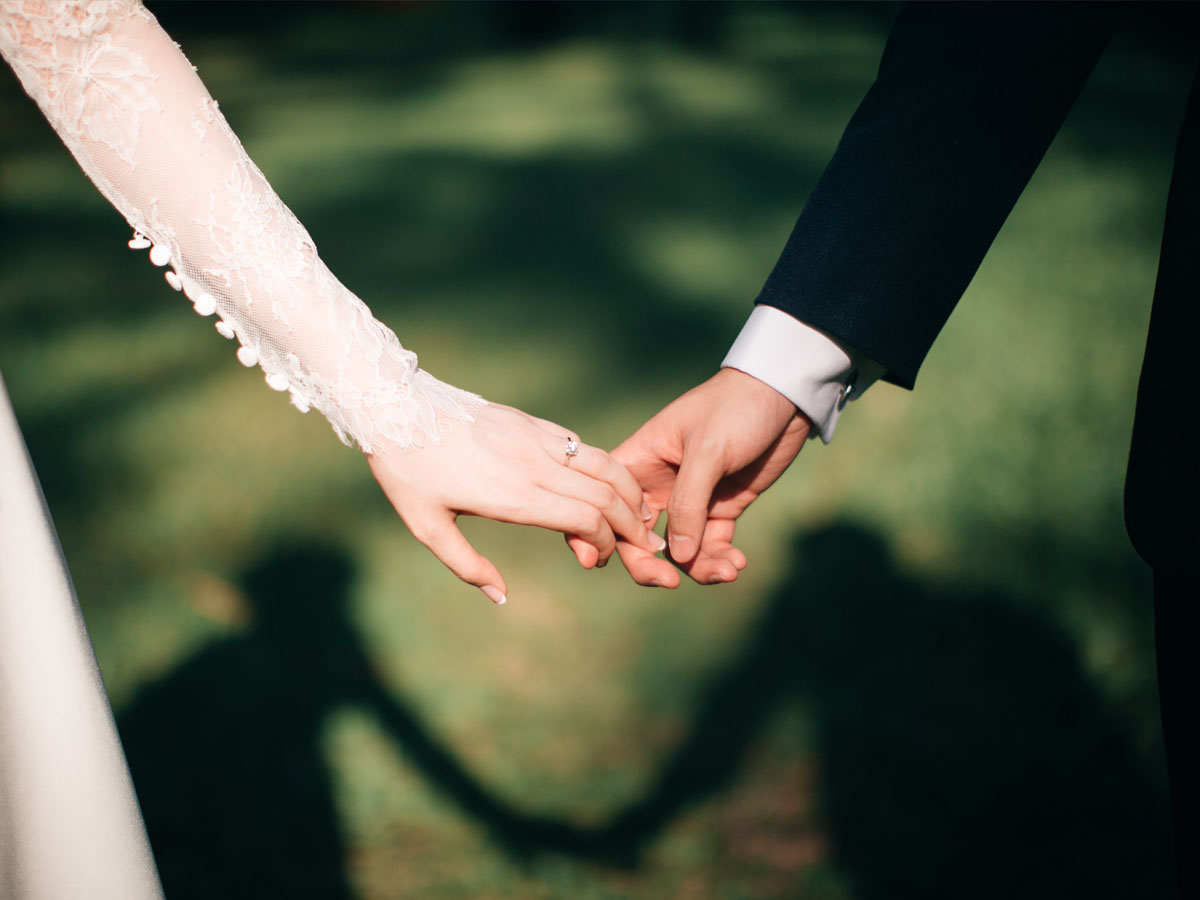 Want to enjoy all that Hilston has to offer?
A breathtaking journey to be taken at Hilston Park where students are encouraged to step out of their comfort zones and conquer their fears through a spectrum of outdoor activities for adults and students. We offer unforgettable residential trips for primary schools, creating a perfect blend of adventure and education. Our extensive range of educational trips for schools is designed to immerse students in the wonders of the natural world while providing valuable lessons that go beyond the classroom. We are a haven for those seeking to build connections, embrace the beauty of nature, and unlock life-long lessons.
Here at Hilston Park, we understand that true growth transcends textbooks. Our programs are carefully curated to builds cognitive and social skills, encouraging students to push their boundaries and develop a deeper understanding of themselves and the world around them. From high ropes courses that challenge your limits to immersive nature hikes that awaken your senses, every activity contributes to personal growth and development. Our exceptional instructors are dedicated to nurturing not only a passion for the outdoors but also a sense of teamwork, problem-solving, and resilience. Come to Hilston Park and let your journey be a powerful lesson that transcends the classroom.
Beautiful surroundings and manor house.
Amrinder Gill
A very superb place to come and do some outdoor activities.
Alec Albert
A magnificent listed building and grounds. Exceptional and wonderful experience.
SS Bamrah
Creating a harmonious space in the Welsh countryside to celebrate, reconnect, and embrace adventure.
Emily Davies
Fantastic facilities, wonderful views. Thank you Hilston for making us feel welcome.
John Smith